Although those of us fortunate enough to live in Portugal can be forgiven for imagining we are still in summer - I am writing in the last week of September - the evenings are drawing in and we inevitably are thinking more stew than salad, dreaming of long walks in the crisp fall air and cosy evenings in front of a log fire.
But what should we be drinking?! Here are a few suggestions from the Douro.
Quinta do Cume Tinto Grande Reserva 2014
Quinta do Cume is a comparatively small vineyard at Provesende in the Pinhão Valley, the property of the Tenreiro family. The Quinta's French oenologist, Jean-Hugues Gros, makes a strong range of reds and some crisp, clean whites. The Tinto Grande Reserva 2014 recently picked up two gold medals at the Mundus Vini Summer Tasting 2017 and was cited as the 'Best of Show Portugal Red'.
The Grande Reserva is made from grapes harvested from old vines and has a rich deep purple colour. Aromas of red fruit combine with notes of chocolate and coffee, with elegant, balanced tannins during tasting.
Food pairing: Portuguese beef and cabbage stew
Chryseia 2014, Prats & Symington
Chryseia is the 'flagship' wine in the portfolio of wines made by the Prats & Symington partnership between Bruno Prats of Cos d'Estournel and the Symington family. Made from grapes grown in the Quinta de Roriz and Quinta da Perdiz vineyards, Chryseia has the elegance, balance and silky tannins of a cru classé Bordeaux. The wine is aged in French oak barrels and has been described by Jancis Robinson as 'the Douro's claret.' Chryseia means 'golden' in ancient Greek, as does 'ouro' in Portuguese.
If we compare this distinguished wine to a Bordeaux of similar quality, although we may need to dig a little deeper into our pocket than we are used to for a Douro wine, it is actually extremely good value and, in my opinion, worth every euro.
Food pairing: roasted venison with mushrooms, or partridge ('perdiz' is the Portuguese word for partridge)

Fragulho Tinto Reserva 2015
Casa dos Lagares, in the village of Cheires in the Cima Corgo, is another small Douro family wine producer that deserves a spotlight and which is worth following. In addition to making some splendid port, they have an excellent range of whites and reds, in which the Fragulho Tinto Reserva is top of the class. This intense ruby-red coloured wine is well structured with aromas of chocolate and toast and delicate tannins.
Food pairing: roast chicken or a selection of Portuguese cheeses
Pintas 2011, Douro Red
Sandra Tavares da Silva and Jorge Serôdio Borges, (pictured below), winemakers and a couple, founded Wine & Soul in 2001. Since then they have acquired a number of old vineyards in the Pinhão Valley, many of them at relatively high altitudes, and developed an enterprise of passion.
Pintas 2011 is a single vineyard wine made with grapes harvested from vines over 80 years old. A fabulous example of Douro 'field blending', the vineyard has more than 30 different indigenous grape varieties. An intense purple colour, Pintas has floral spicy aromas combined with blackberry and chocolate. This wine is fresh, beautifully balanced and elegant, with a long finish.
Food pairing: roast chicken with mushrooms
Niepoort Charme 2014
If one man can be identified with the revolution in Douro table wines and their growing acclaim in international markets, then this should be Dirk Niepoort. Although he has not put the Douro on the map single handed, his restless oenological creativity forces us to sit up and taste with attention.
Charme is a glittering star in the Niepoort galaxy. Made with grapes harvested from Tinta Roriz and Touriga Franca vines over 70 years old and grown in Niepoort's Vale de Mendiz vineyards above Pinhão, the 2014 is elegant and complex: it has aromas of cherries, mushrooms, truffles and tea.
Food pairing: I would be happy to drink Charme 2014 at any time of the year, but this is a fall wine par excellence and a perfect accompaniment for roast veal or roast kid, called in Portuguese 'cabrito'.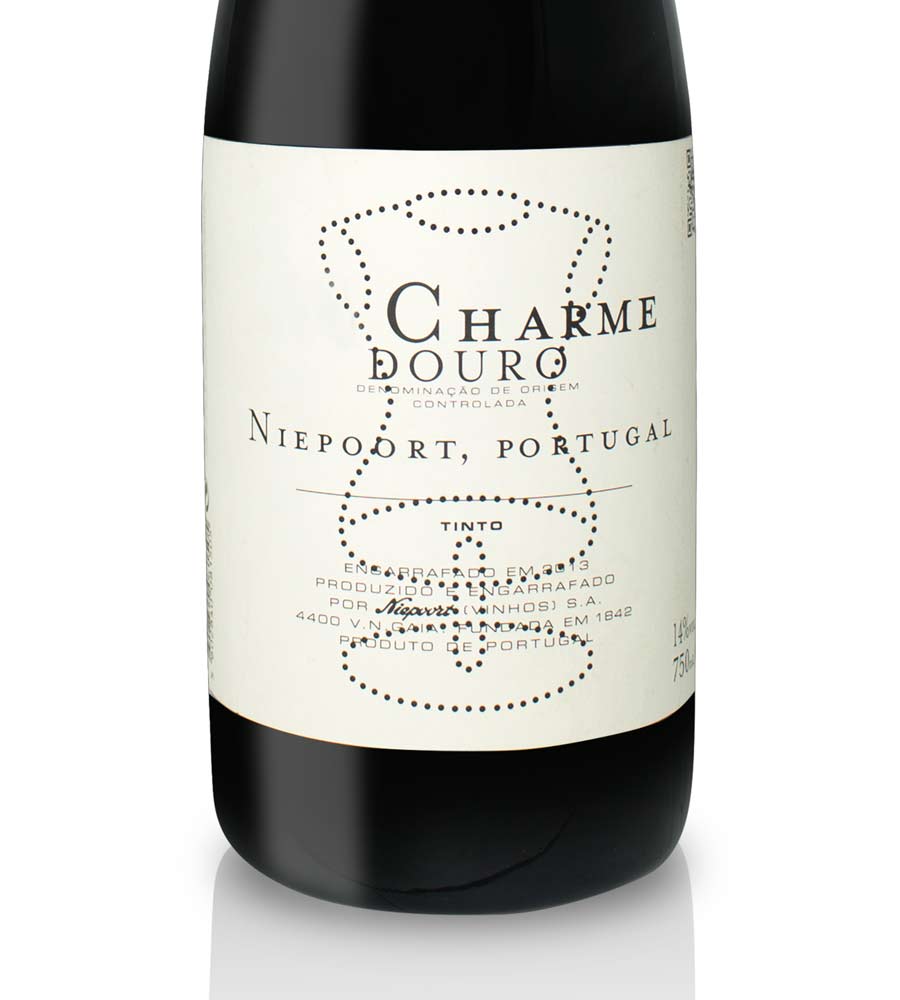 _______
The author, James Mayor, is the founder of Grape Discoveries, a wine and culture boutique travel company
Click on the 'Grape Discoveries' website